The Classic Approach Shoe
Spend a weekend in any Western mountain town and chances are you'll see more than a few pairs of Guide Tennies making the rounds between gear shops, guide services and the bar scene. These iconic hiking shoes are one of the most popular in the world for a reason. A Stealth C4 rubber outsole and rand stick to just about any surface. Laces run nearly to the toe, giving you a climbing fit when you need it. Finally, an internal rockered footbed promotes a healthy stride. With features like this, you'll be finding excuses to spend more time bagging peaks instead of sitting behind a desk.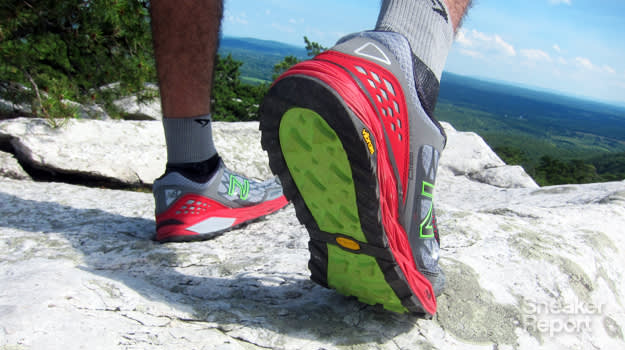 Somewhere between short day hikes in Yellowstone and forays above the tree line to bag a couple of Colorado 14ers last year, you probably realized your trail runners or light hiking shoes just don't cut it on off-trail, gnarly terrain. You don't need a full-blown alpine climbing boot or rock climbing shoe (note: don't hike in climbing shoes unless you want your feet looking like ground beef), so what is the best shoe for your next miserable bushwhacking epic multi-day adventure? Technical approach shoes blend everything you like about your trail-running shoes — ankle support, beefy soles, light weight — with the sticky rubber and technical details of a climbing shoe or heavier boot. If you're going to spend a few hours tackling slot canyons in red rock country or slogging long miles to your favorite local peak — or even if you just want a little extra support to stick on the mountain, these approach shoes will keep you on the trail.
Comfort features like a moldable polyurethane midsole, beefy rubberized toe and heel cups, and soft leather uppers separate the Ganda from its climbing purist roots and make the shoe just as comfortable logging long miles under a pack as it is scrambling up hard-to-reach summits.